Construction & Renovation around Thailand




Last update: Apr. 2018
Bangkok
Pattaya
Hua Hin
Nakon Ratchasima
Prachinburi
Bang Phlee
Koh Chang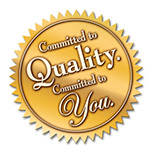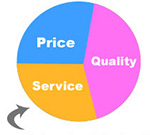 Hotel construction
ESL Construction Co., Ltd. is a solid industry leader in building Hotels in Pattaya an surrounding area. As a General Contractor, we self perform 80% of the project, including Utilities, Concrete, Brick, CMU Masonry, Formwork, Red Iron, Drywall, and many finish trades. ESL Construction works hard to ensure that its clients are comfortable and confident in the project at hand.

To accomplish this, we have high level field personnel, project Superintendents, Foremans and Engineers who maintain the highest standards of professionalism in the industry. High standards are also reflected in strict safety guidelines, efficiency, and exceptional quality that are second to none.
Businesses remodeling
Let the ESL Construction's team help you with all your commercial building needs. Our family owned business has a long history of serving businesses just like yours. We understand your need to minimize or eliminate down time so we use fast-track job management to make sure your job is on time and on budget.
Office Remodeling Increase your business productivity with a redesign and remodel of your business offices. Need a private conference area? Looking for more clerical space or private offices? Need to expand your office space up or out? ESL Construction is the help you need. Look to us to work around your operation to keep you in business while we do the work you need. If that's not possible we'll make sure to minimize your down time and get you into your new highly productive space on a fast-track. Contact us by E-mail or call us today to discuss your needs.
Tenant Improvement Altering a new lease space or revitalizing an existing space can be daunting. ESL Construction specializes in helping business clients get their business space in shape ready to open and handle customers fast. We have provided services for a variety of clients including retail, professional service, commercial services and more.
Keyword : Hotel construction builder in Thailand